Nathaniel Rateliff Featured on NPR's All Things Considered Weekend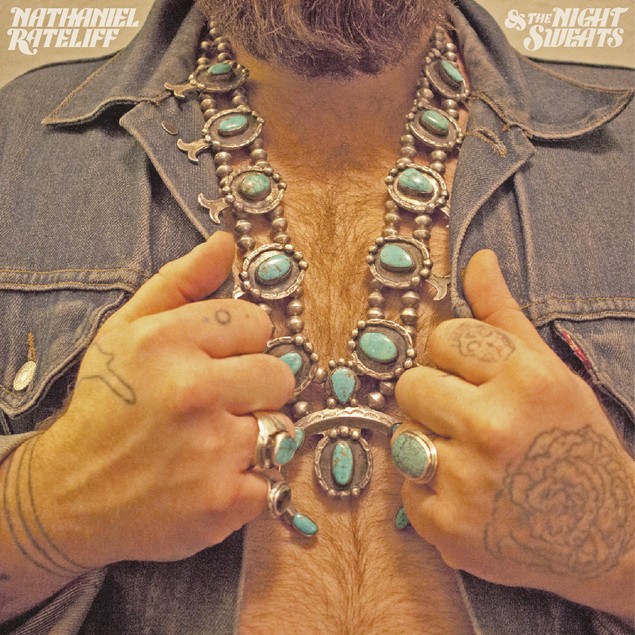 The self-titled debut album from Nathaniel Rateliff  & The Night Sweats sold more than 21,000 albums in its first week of release landing the Stax recording artists at #17 on Billboard's Top 200 Album Chart.
Fans and critics alike have enthusiastically embraced Nathaniel Rateliff & The Night Sweats, both here and around the world. "Rateliff isn't simply resurrecting the ghost of R&B past like some garden-variety neo-soul necromancer: He's out to shake the sheets, sermonize and get downright elemental," declared NPR Music.  The UK's Q Magazine's4 STAR review proclaimed "As an album, it's something of a revelation; the stunning sound of an artist being born again." "So riveting, so spirited, so damn triumphant," raved Glide Magazine, while The Guardian affirmed "The album is full of the ghosts of songwriting greats like Otis Redding, Chuck Berry and Van Morrison, and sounds like it should establish Rateliff as the breakneck bar brawler of the new soul movement."
Ignited by their blistering, August 5th performance on The Tonight Show Starring Jimmy Fallon, the impressive sales tally and chart debut underscores the remarkable rise the Denver, CO based band has enjoyed in recent weeks.
Garnering enormous support from SiriusXM, iHeartMedia, Alternative radio, Triple A, College, Non-Commercial and Americana stations nation-wide, lead single "S.O.B." has become one of the fastest rising tracks in the country. Currently rooted as the #1 track on both Spotify's U.S. and Global Viral Top 50 Charts, "S.O.B." is resonating online as the #2 fastest "Shazaming" track in the nation as the official video for "S.O.B." approaches 1 million views on YouTube.
The band is also gaining a reputation as a 'can't miss' live act, as shows in Los Angeles, Chicago, Iowa, Boston, Philadelphia, Washington, Nashville, New Orleans and Austin have all been moved to larger venues in order to accommodate the intense ticket demand. Indeed, Salt Lake, Portland, San Francisco, Los Angeles, San Diego, Bellevue, St. Paul, Milwaukee, Chicago, Davenport, NYC, Boston, Philadelphia, DC, Carrboro, Asheville, Atlanta, Nashville, Dallas, Austin, OKC and Kansas City are all SOLD OUT.  Find the full fall tour schedule below.
Catch Nathaniel Rateliff & The Night Sweats as they return to late night television performing lead single "S.O.B." on CONAN, September 15th.
Listen to Saturday's NPR's All Things Considered Weekend interview with Nathaniel Rateliff.
Buy Nathaniel Rateliff & The Night Sweats: Amazon & iTunes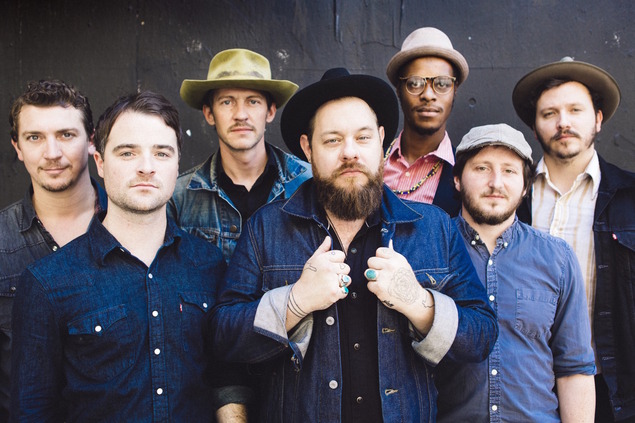 Nathaniel Rateliff & The Night Sweats is Rateliff (vocals, guitar), Joseph Pope III (bass), Patrick Meese (drums), Luke Mossman (guitar), Mark Shusterman (keys), Wesley Watkins (trumpet) and Andy Wild (saxophone).
NATHANIEL RATELIFF & THE NIGHT SWEATS TRACKLIST:
1. I Need Never Get Old
2. Howling At Nothing
3. Trying So Hard Not To Know
4. I've Been Failing
5. S.O.B.
6. Wasting Time
7. Thank You
8. Look It Here
9. Shake
10. I'd Be Waiting
11. Mellow Out
NATHANIEL RATELIFF & THE NIGHT SWEATS LIVE:
September 3     Salt Lake City, UT     The State Room^
September 4     Boise, ID                     Neurolux^
September 5     Portland, OR              Doug Fir Lounge^
September 6     Morrison, CO             Red Rocks Amphitheatre
September 7     Seattle, WA                 Bumbershoot
September 9     San Francisco, CA     The Chapel^
September 10    Los Angeles, CA        The Regent Theater^
September 12    San Diego, CA           Soda Bar^
September 16    Nashville, TN            Mercy Lounge (Americana Fest)
September 17-18 Telluride, CO           Telluride Blues & Brews
September 26    Bellevue, CO              Mishawaka Amphitheatre
October 28        St. Paul, MN               Turf Club*
October 29        Milwaukee, WI           Club Garibaldi*
October 30        Chicago, IL                  Park West*
October 31        Davenport, IA             Codfish Hollow Barn*
November 4      New York, NY            Bowery Ballroom*
November 5      Boston, MA                The Royale*
November 7      Philadelphia, PA        Theatre of Living Arts*
November 8      Washington, DC        Rock N Roll Hotel*
November 10     Carrboro, NC             Cat's Cradle†
November 11     Asheville, NC              The Grey Eagle†
November 13     Atlanta, GA                 The Earl†
November 14     Nashville, TN             Mercy Lounge†
November 15     New Orleans, LA       Tipitina's†
November 17     Dallas, TX                   Club Dada†
November 19     Austin, TX                  Scoot Inn †
November 20     Oklahoma City, OK   ACM@UCO: Performance Lab†
November 21     Kansas City, MO       The Record Bar†
*with Land Lines
†with Caroline Rose
^with The Blue Rider
http://nathanielrateliff.com
https://facebook.com/nathanielrateliff
https://twitter.com/NRateliff
http://concordmusicgroup.com
http://staxrecords.com